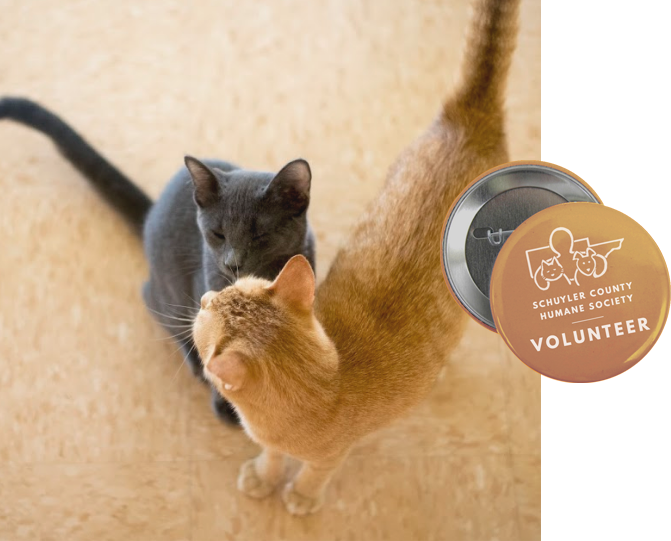 There are lots of ways to help. If you would like to be a part of SCHS and help animals in need we are always looking for dedicated volunteers to assist with daily needs of our shelter pets including: cleaning, laundry, socialization of the dogs and cats, helping with special events, transport drivers & more.
Please consider joining us in this incredibly rewarding effort, we would love to have you on the team.
Shelter Volunteer:
For our dogs and cats awaiting their forever homes, they rely on us for all their daily needs. Cleaning, feeding, and play from our loving volunteers makes all the difference.
Event Volunteer:
Come help us wrangle pets at Meet & Greets, lend a hand at our fundraising events, or create, coordinate and run a brand new fundraising effort. We are always open to new ideas.
Dog Taxi:
Occasionally we need people to help our dogs get from one location to another. A valid driver's license, car/suv (large enough to hold a crate), and a desire to help are all you need!
& More:
Do you have a special skill or talent and would like to volunteer your time? We'd love to hear from you.